Barry MacKay Art Collections
Shop for artwork from Barry MacKay based on themed collections. Each image may be purchased as a canvas print, framed print, metal print, and more! Every purchase comes with a 30-day money-back guarantee.
About Barry MacKay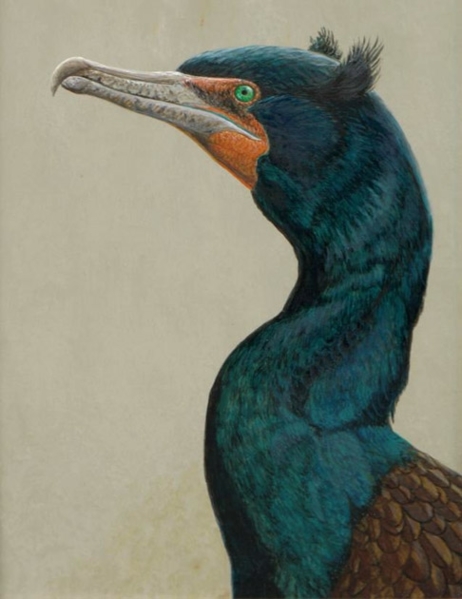 Renowned Canadian bird artist, writer, naturalist, and conservationist, Barry Kent MacKay has "always been an admirer of birds, anxious to see them, paint them, and care for them." Barry's biological and ecological accuracy has put him in demand for commissions, to illustrate books, scientific journals and various print and digital media. He has painted birds and other wildlife from around the world, often life size, working in oils, watercolours, and acrylics. He prefers to sell original art, and keeps prices low. "Actual, original art should be affordable for middle class buyers," he says. "I avoid having to depend on selling reproductions so that the market does not dictate what I paint, which can often be little-known species. I love to try different ideas." Barry celebrates the innate beauty of birds and nature: "I'm enchanted by the form of birds. I think artistically, the structures, the curves, the counter-curves of a bird are quite beautiful. I feel that about fish or mammals or plants too. Nature produces an infinity of abstract forms from the shape and look of a galaxy to a grain of sand. If you isolate something from its environment and think of it as a free-formed piece of art without knowing what its function is, it is still something that is beautiful. Function drives form in a way that seems to be aesthetically pleasing to us and it is that that is manifested more in birds, at least for me. Birds captured me first." His artistic mentors were Mr. T.M. Shortt and Roger Tory Peterson. "But in part," he says, "I'm something of a throwback to what I think of as the golden age of bird illustration, influenced as a child by the published works of Fuertes, Brooks, Weber, Scott, Reid-Henry, Eckleberry, Sutton, Liljefors, Thorburn, Jaques and so many other great bird and wildlife artists and illustrators whose works I've never stopped admiring." He was named Artist of the Year by Bird Studies Canada and has wone numerous other awards and honors for his work as an artist, conservationist and writer.Biography coming soon...